Stand-up Comedy w/ Taylor Clark (Medford, OR – Night 2)
July 8
@
8:00 pm
–
10:00 pm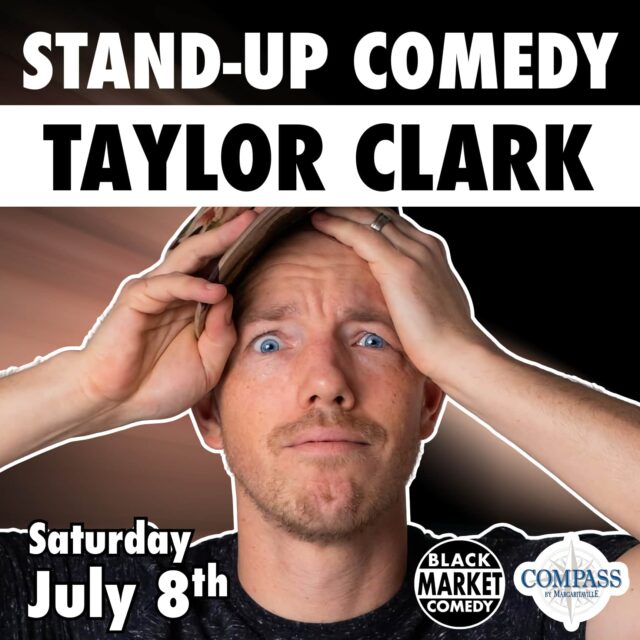 The Compass Hotel's 5 o'clock Somewhere Bar and Black Market Comedy Present:
Taylor Clark – a Seattle-based adult-skateboarder, husband, father and comic.
— — —
$15/person – Tickets available at the door, or visit the Compass Hotel link here and book a room for the "Laugh Package" which includes 2 tickets to the comedy show, plus a $30 credit to the 5 O'Clock Somewhere Bar & Grill. Call (541) 646-9700 for details.
— — —
Taylor has headlined over 30 Skate-Shop Comedy shows and counting. He also headlines the comedy show at the "Tampa Pro" skate contest every year, and has opened for Mark Normand, Joe List, Jeff Ross and many others.
He is also the Talent Director of the Seattle International Comedy Competition.